HOUSE FOR TWO GOLF PLAYERS
Private House. Marbella, Chile, 2008
We wanted to build a shadow, locating the different parts of the program underneath it.
Two parallel planes separated at 3,10 mts cover everything: a hard and stony plane for the floor, and a texture of wood beams for the ceiling. Two brick volumes support these planes, defining the shadow's program and occupation. Inside the volumes we locate the bedrooms; between them, the most public parts of the program.
At the center, the steel fireplace cut the views between both sides of the site, defining the movement and position of who occupies the space.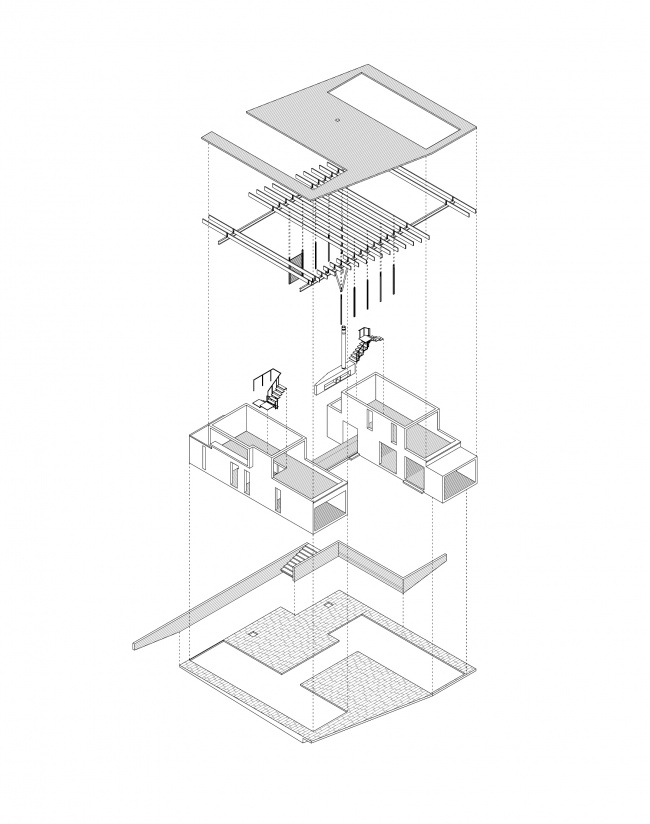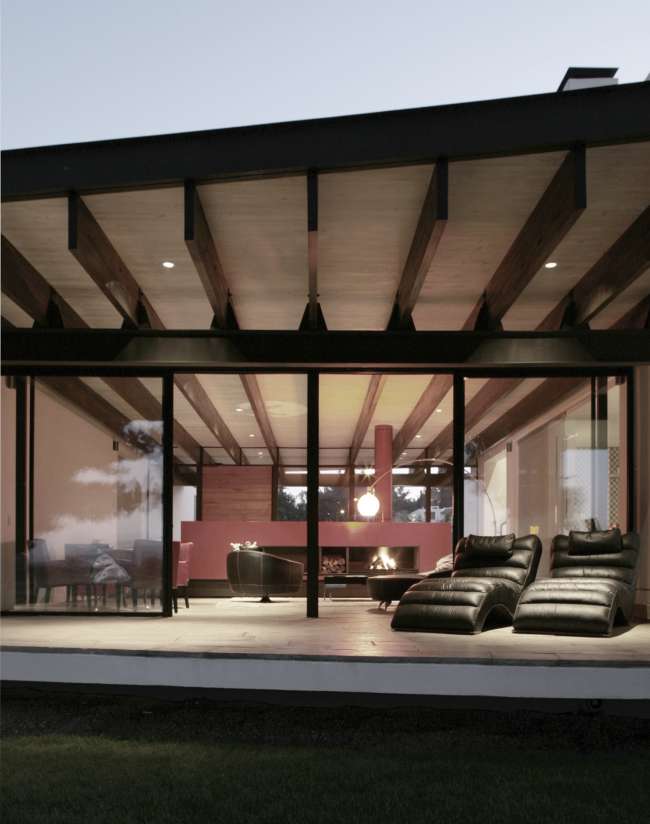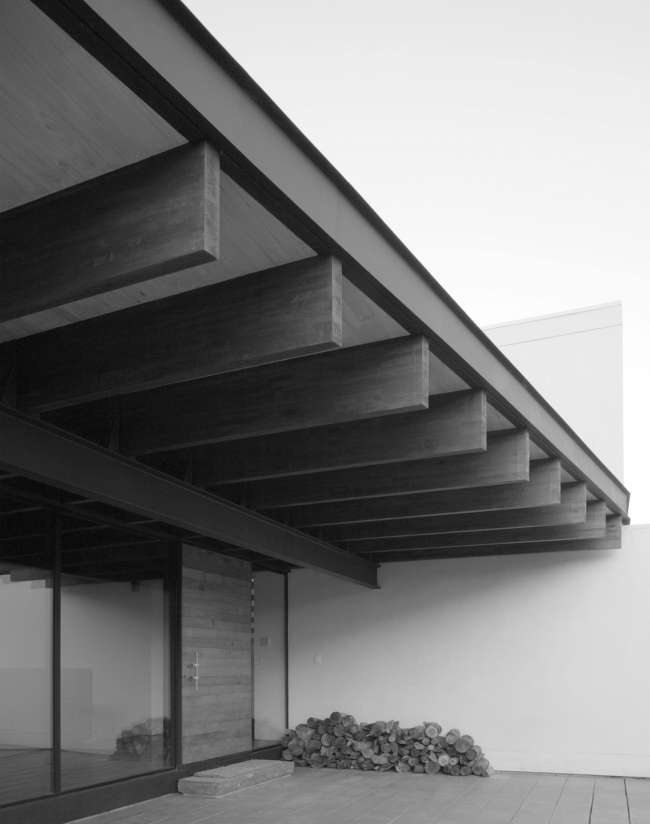 HOUSE FOR TWO GOLF PLAYERS
Private House. Marbella, Chile, 2008
Address:
V Región. Chile
Client:
Private
Team:
Alejandro Beals, Loreto Lyon.
Collaborations:
Structure: Patricio Stagno
Construction: Jorge Del Campo