FRUTILLAR HOUSE
Private Competition, First prize. Frutillar, Chile, 2014
This house is located on the hills facing the Llanquihue Lake in the South of Chile, within a new residential complex in Frutillar.

We drew upon two principal ideas, the first being that of the local imaginary of the southern house. We were particularly interested in the quality of anonymous structures typical of the place and the way in which these relate to their context, such as the length of a pier and the lightness with which its pillars touch the water; the light of an interior gallery and the warmth of naked wood. In this way the construction adopts local typological and constructive elements, and is presented as a sequence of thresholds of light and shade, each with its own spatial character.

The second idea relates to the fact that this house is thought to be used 'in another way', being a weekend or holiday home. For this reason the spaces permit an informal way of inhabiting the, while also generating the experience of being in the South of Chile as an extraordinary and memorable condition.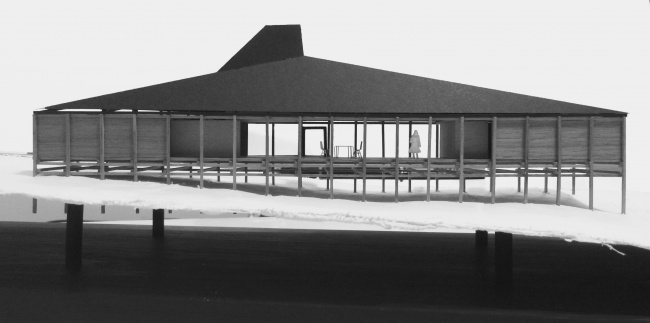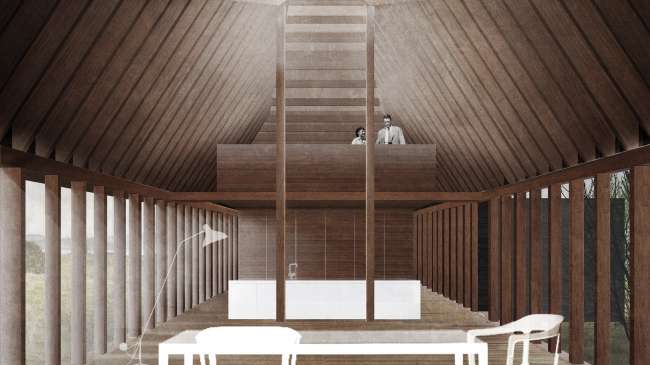 CASA FRUTILLAR
Private Competition, First prize. Frutillar, Chile, 2014
Address:
Región de Los Lagos, Chile
Client:
Private
Team:
Alejandro Beals, Loreto Lyon, Alessandra Dal Mos