LO CONTADOR, ARCHITECTURE AND DESIGN CAMPUS MASTERPLAN
Open Competition, First prize. Santiago, 2015
The winning project for the Lo Contador campus Master Plan proposes a system of grounds and a perimeter plinth, a unit that relates the interior life of the campus with the surrounding city, changing the perception of a 'campus in the city' to 'the city as a campus'. It is the physical manifestation of an oxymoron: a permeable limit or porous border, where the private is confused with the public, interior with exterior, academia with community.

In this new piece are situated programs and spaces that stimulate the exchange and friction that will hopefully enrich faculty life: galleries for crits and exhibitions, a cafeteria, a material shop, stairs and squares, which also consolidate the existing system of voids, composed of a central void and adjacent smaller, shaded patios. The perimeter spaces become transition spaces, places between two worlds where life can develop in all its unpredictability.

Louis Kahn observes that the greatest learning comes from the relationships established with other students, professors and researchers. This is especially true of the study of architecture. Permanence and shared work in studios and laboratories must be encouraged by infrastructure and supporting services that allow for spontaneous encounters.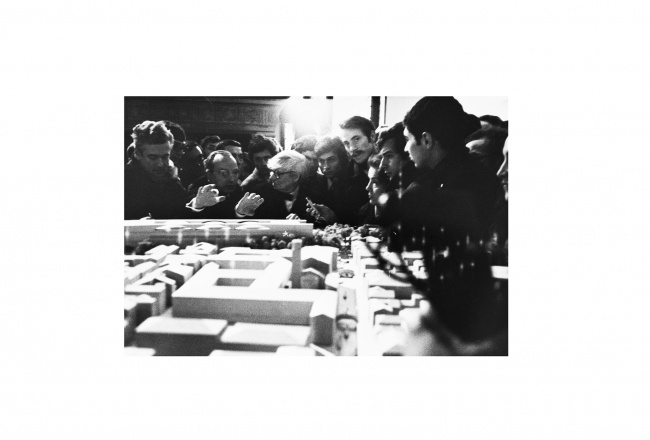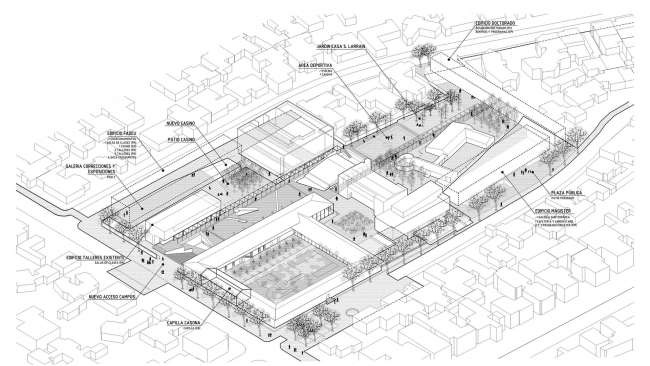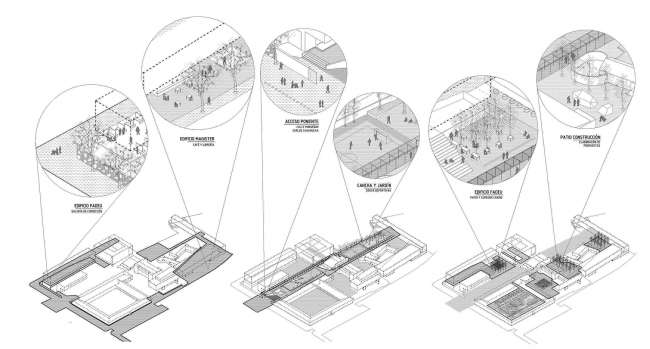 LO CONTADOR CAMPUS MASTERPLAN
Open Competition, First prize. Santiago, 2015
Address:
El Comendador 1916, Santiago, Chile
Client:
Pontificia Universidad Católica, Facultad de Arquitectura, Diseño y Estudios Urbanos
Team:
Alejandro Beals, Loreto Lyon, Eduardo Carcavilla, Nicolas Lira, Ken Quiang Kiu, Alessandra Dal Mos, Ada Barbu, Andrés Lira
Collaborations:
ByB Ingenería