VIK MILLAHUE COTTAGE
Private Residence, Chile. 2009
The life in this cabin will unfold more outside than inside, like the Chilean country houses were where a good deal of situations went on in the corridors.
Two large terraces united diagonally will be characterised by completely different views and exposure to sunlight. The winter one will receive light from the north, looking towards the mountains and storehouse through the corridor. This terrace will serve as the access to common spaces such as the living, dining room and kitchen, which occupy the central place in the distribution so that it can serve all areas. The summer terrace will be shady and will look over a water reservoir, communicating also with three bedrooms.
The whole structure was built using untreated painted pine, black on the outside and white on the inside.
The roofing is made out of a corrugated naturally curved sheet. It is detached from the inside, which allows for shade and natural ventilation to freshen the inner spaces.
The base of the house is a platform surrounded by a low masonry wall where, where there is a space for an outside bonfire, like the circular ones local farmers make and can be found on the surrounding hills.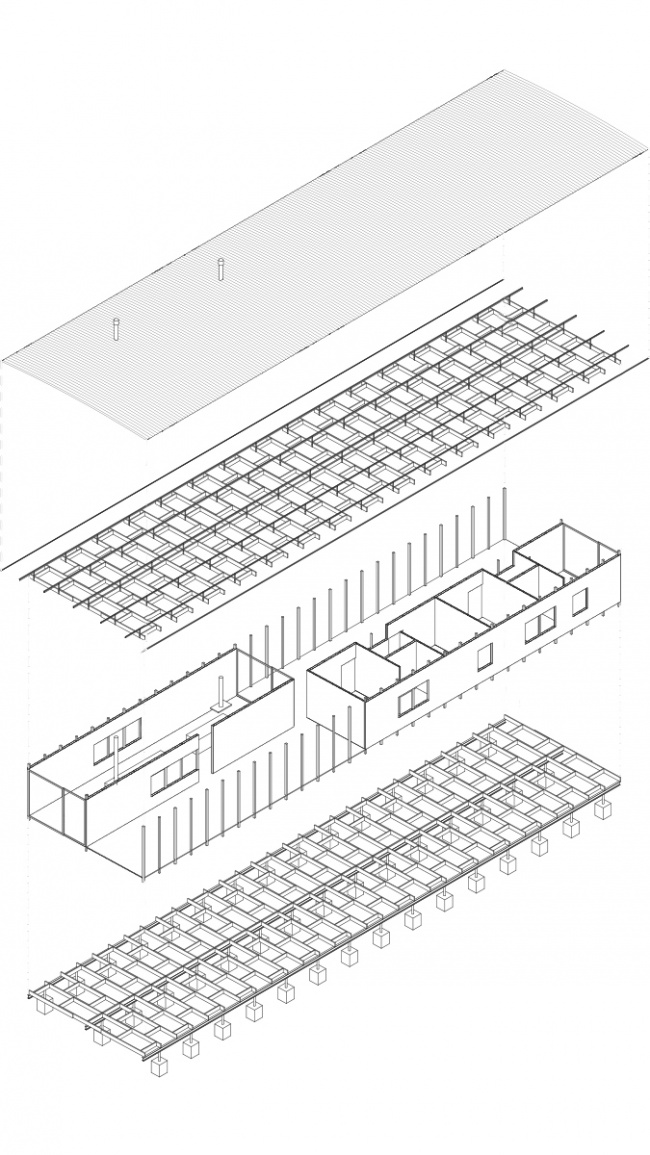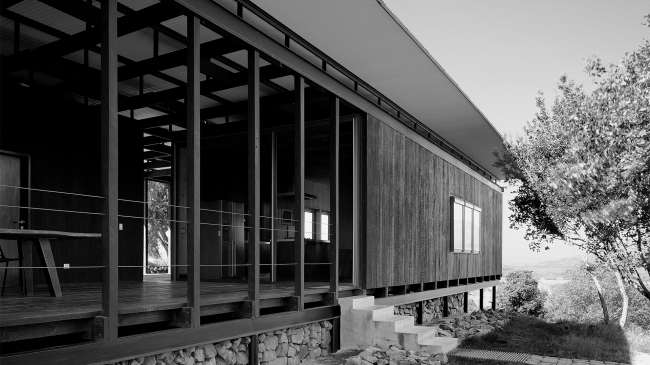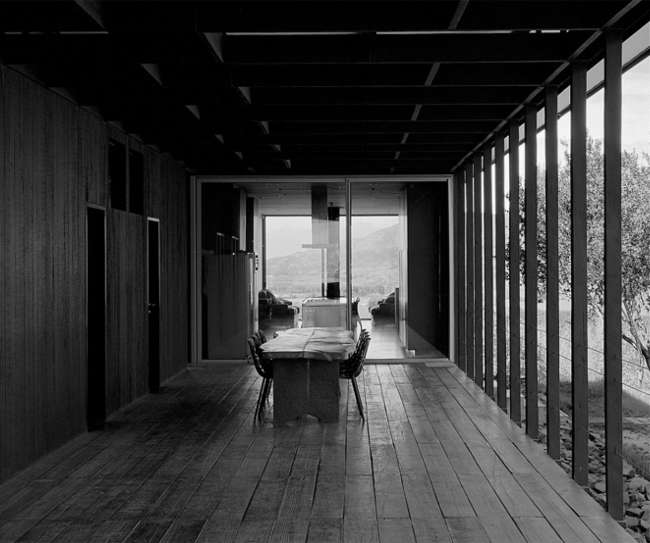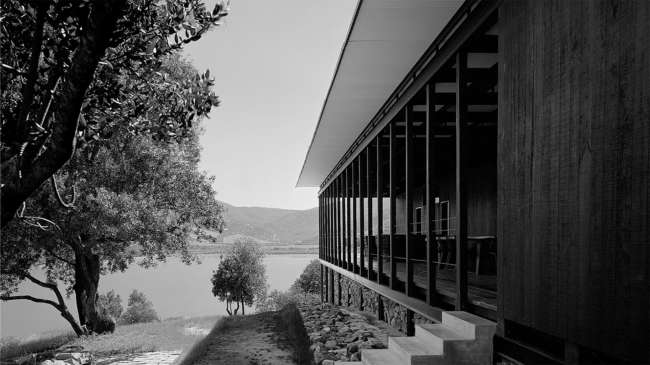 VIK MILLAHUE COTTAGE
Vik Winery, Chile, 2009
Address:
VI Region, Chile.
Client:
VIK, Holistic Vineyard
Team:
Loreto Lyon, Smiljan Radic