HOUSE ON LAKE RUPANCO
Private House. Lake District, Chile, 2007
The house is located on the edge of Lake Rupanco, in the south of Chile. The 160 x 30 meters site has a 36 meters slope and south-facing views of the lake.

The house is organized in two parallel volumes in a woodland clearing, with each element orientated towards its optimum rapport with the landscape: in the upper part towards a wood of myrtle trees and autochthonous bushes; towards the front, the view between the tops of the trees and the lake.

The outside of the house blends in with the surroundings by borrowing the shapes and textures of existing buildings in the area. Due to the remote and isolated site condition, local materials and techniques had been chosen, working them in a hand-craft way. The structure is made of pine, the facades of treated pine and the interior facings of untreated recovered mañío and ulmo wood. The exterior has been treated with a black sealer much used in rural buildings in the south of Chile to protect them from the persistent rain. In the course of time the facades will change color and the house will become established and gradually, blend in with the other buildings in the area.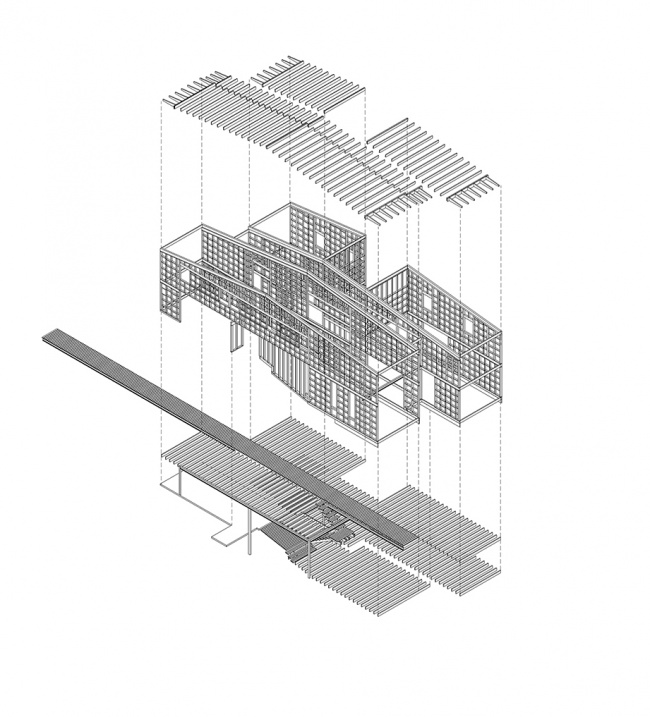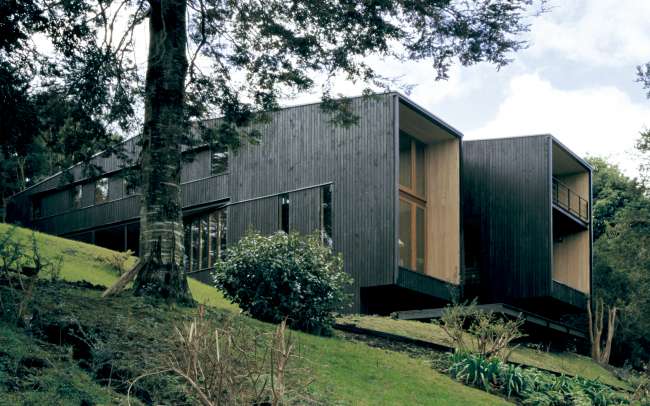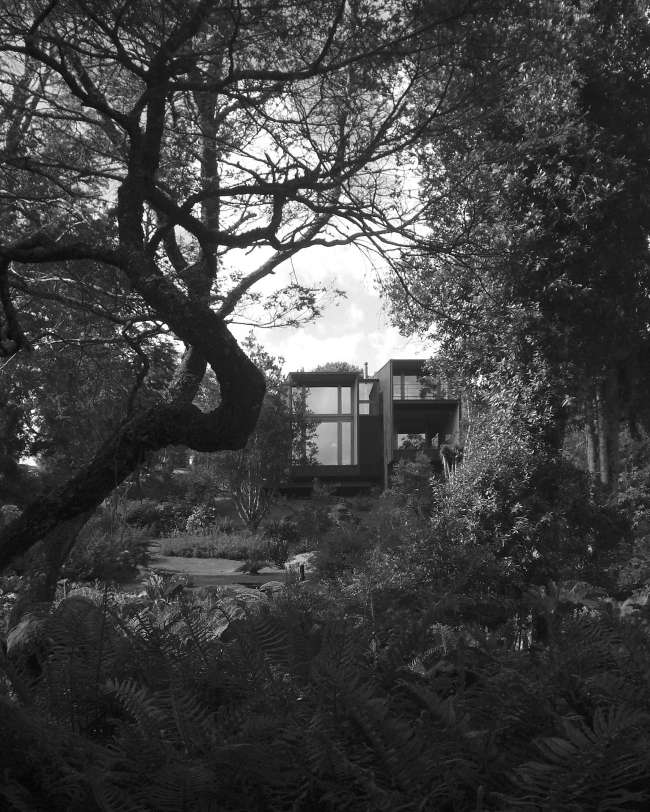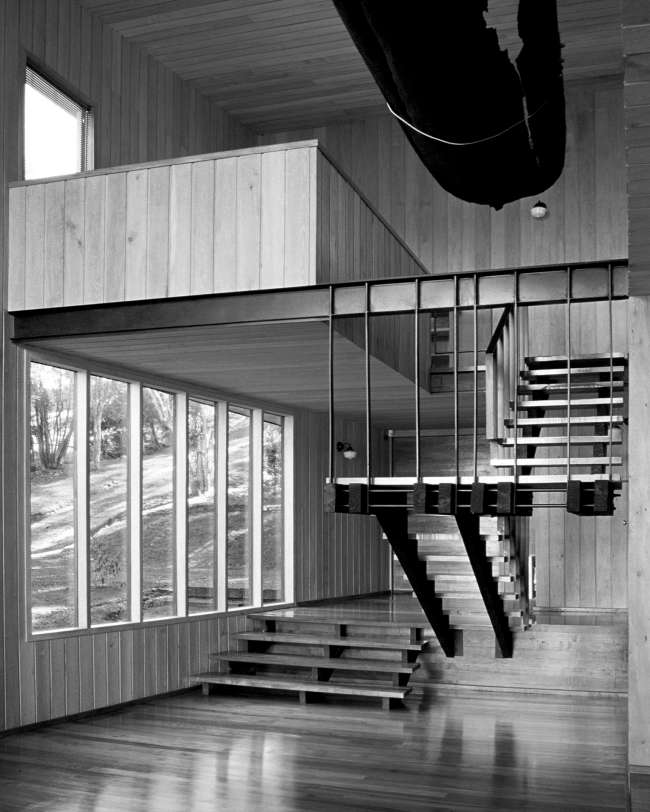 HOUSE ON LAKE RUPANCO
Private House. Lake District, Chile, 2007
Address:
Región de Los Lagos, Chile
Client:
Private
Team:
Alejandro Beals, Loreto Lyon, Christian Beals