METRO BUILDING PLAZA DE ARMAS
Underground Station and Office Building. Santiago, 2015-Ongonig
With this project Metro adopts a new urban strategy that proposes the construction of buildings above its underground stations, establishing continuity within the urban fabric, while taking advantage of alternative profitability of sites located in areas of high density and demand.

This particular building is located on the corner of the streets Catedral and Bandera, north of the former National Congress. It faces the Metropolitan Cathedral and stands alongside a building listed under National Heritage protection, casa Olivarí.

The area is currently undergoing an intense process of development, which looks to consolidate the historic and pedestrian character of the area. For this reason the project aims to return the building to its original form as part of a continuous façade, while configuring the public space around it.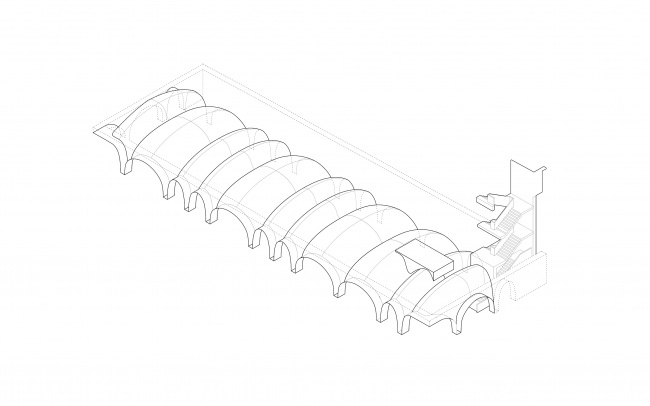 On a pedestrian level the site is characterised by an entrance to the station, a large and luminous urban hall. A series of domes covers the total span of the space, giving form to the interior, while bringing to light the structural conditions that the site imposes, namely the restriction to distribute the weight only along its perimeter. This structural–spatial solution becomes the most characteristic feature of the station hall.

For those who will disembark here, this will be the first place to approach the historic sites around Santiago's city centre; the Plaza de Armas, the Metropolitan Cathedral, the National Congress and its surrounding gardens, all of which are directly visible from the interior hall.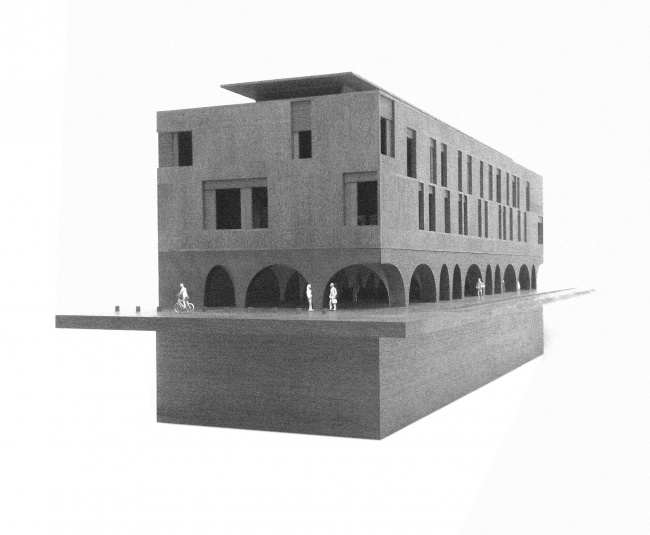 Over the foundations a substructure of prefabricated concrete columns and an alabaster cladding will give an opaque appearance from the exterior, while permitting natural and even lighting of the floors above. The overall appearance is characterised by a continuous and uniform façade together with neighbouring buildings. This is achieved by adopting the materiality, lines and proportions, as well as what we denominate as 'fine grain', a repetition and decomposition into smaller elements, which resists an attentive gaze that focuses on the details.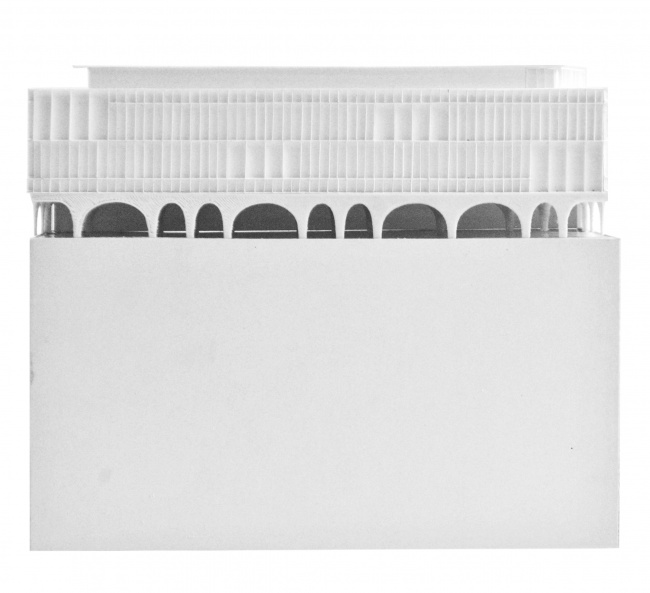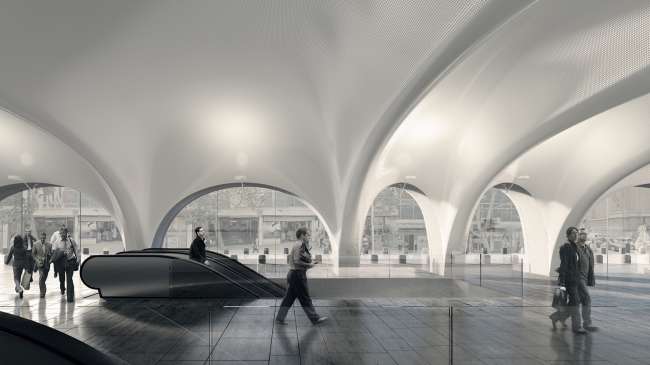 METRO BUILDING PLAZA DE ARMAS
Underground Station and Office Building. Santiago, 2015-Ongonig
Address:
Calle Catedral 1111, Santiago, Chile
Client:
METRO SA
Team:
Alejandro Beals, Loreto Lyon, Raúl Avilla, Nicolás Frenkiel, Andrés Lira
Collaborations:
Structure: AWPAS
Visualisation: RenderLab
Model: Alejandro Lüer