ARCHIPELAGO MARGHERA
Summer Workshop at the Università Iuav di Venezia

Every year since 2002, during the last three academic weeks 1.800 architecture students from first, second and third year take part on the Summer Workshop at the Iuav in Venice. They work together on one of the 28 different studios run by invited architects from all over the world, of which the one led by Beals Lyon Arquitectos got the first prize for their proposal Archipelago Marghera, which investigated alternative ways of connecting the historical city centre of Venice with the neighboring industrial city of Marghera.

http://www.wave2016iuav.com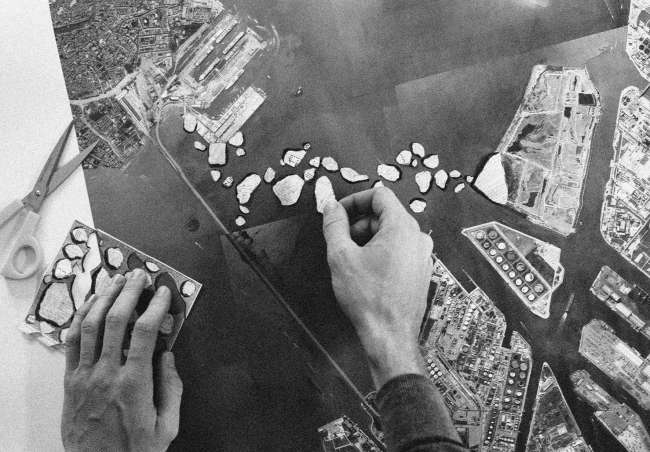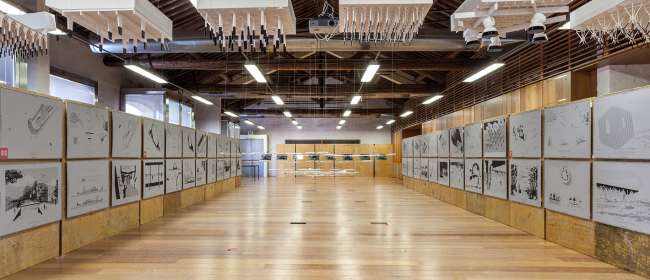 The challenge of W.A.Ve 2016 is to work on borders as a possible redevelopment strategy, at the architectural, urban and territorial scale; Porto Marghera can be regenerated only if it is placed inside the Metropolitan City of Venice as a connection joint between the historical city centre and the surrounding territory.

Venice, surrounded by the lagoon, is obviously an island. On the other hand, Marghera surrounded by artificial borders, is no less isolated from the territory around it.

During the workshop we asked ourselves what if Marghera's widest border towards Venice (the lagoon itself) is dissolved, becoming an in-between space. As with Leonardo's sfumato, we investigated formal processes by which a boundary can become many: vague, obscured or less distinct.
How can we transform a polarized relationship between Marghera and Venice into an endless gradation that acknowledges no end?

We looked for the integration and recovery of Marghera outside Marghera, extending the DNA's pedestrian fabric of Venice on a succession of public spaces over the lagoon. No longer two isolated islands, but a continuous archipelago of unforeseen situations and events. Just as happens with the temporary bridge that links Venice and Giudecca during the Festa del Redentore: a vessel capable to infuse new life into a decaying city and thus, trigger change and renovation.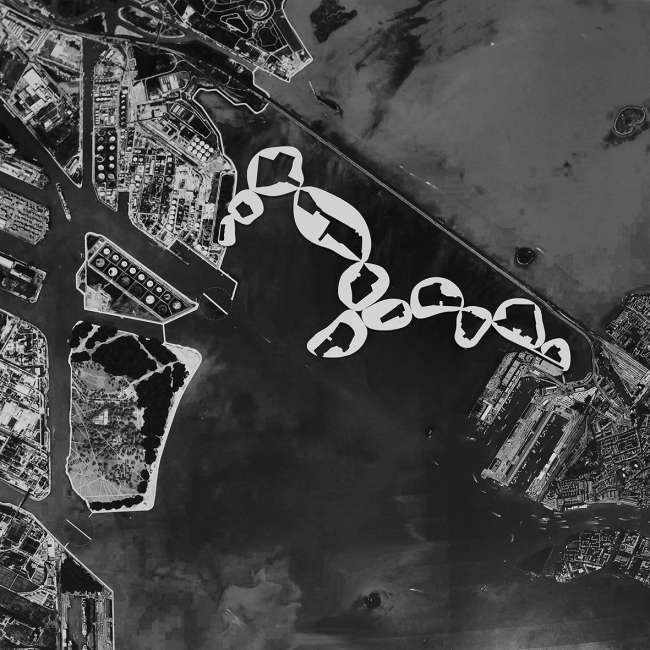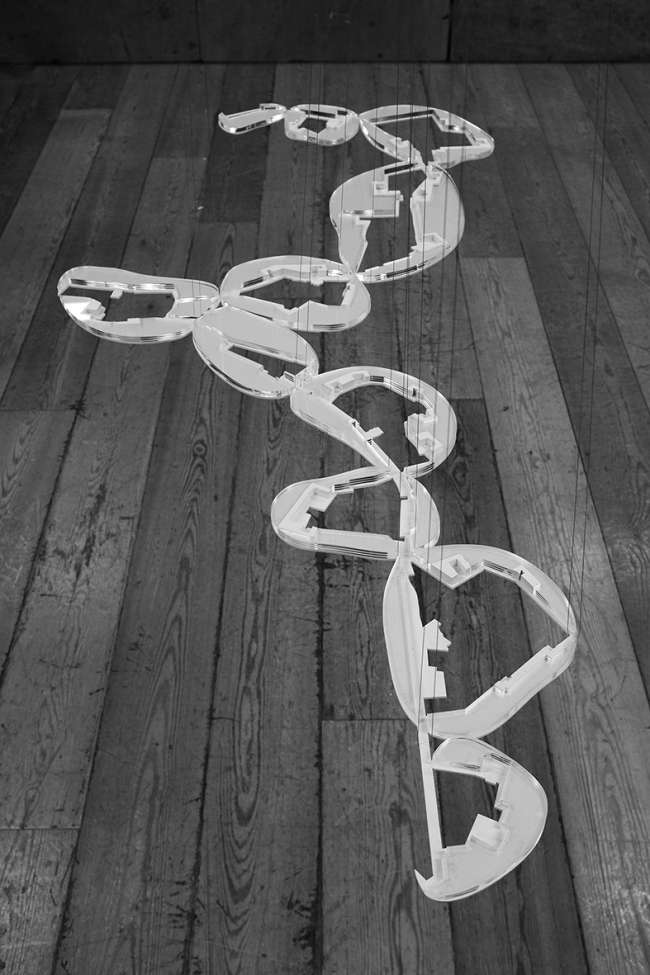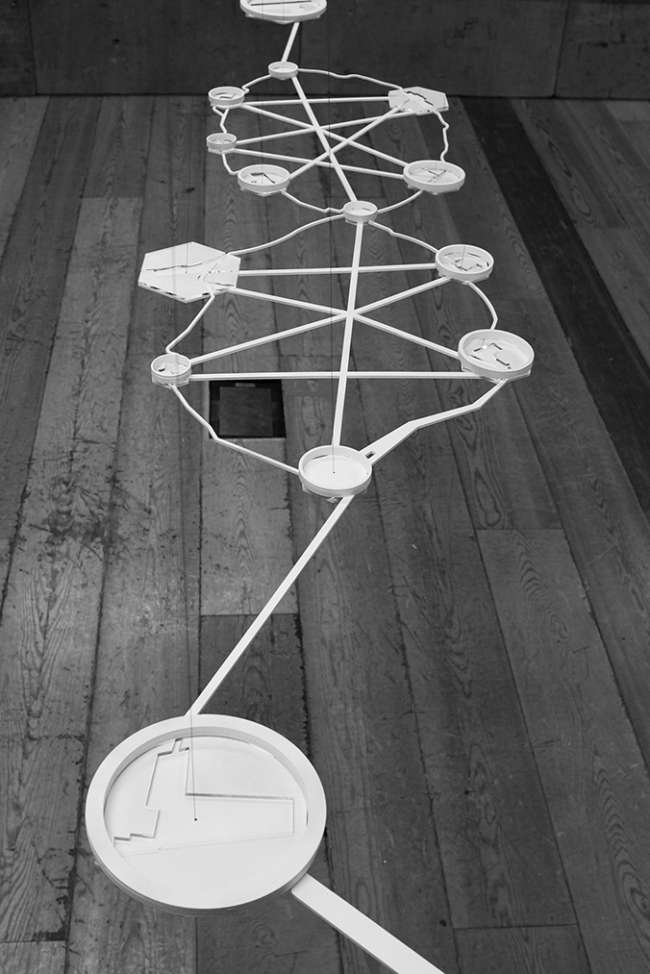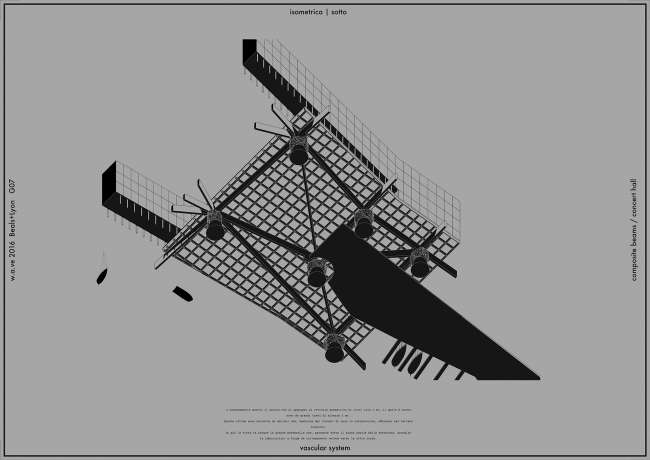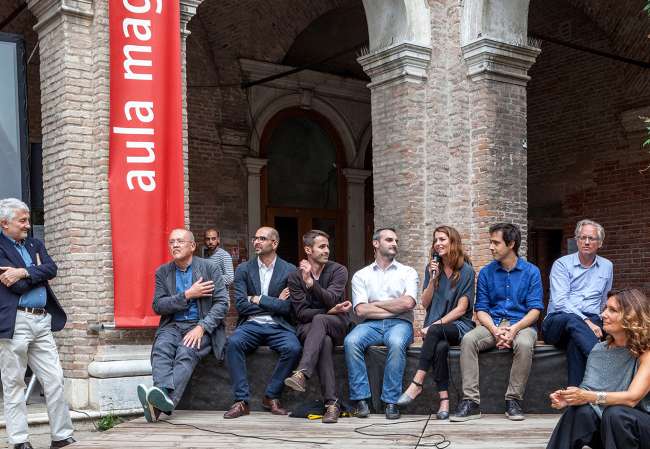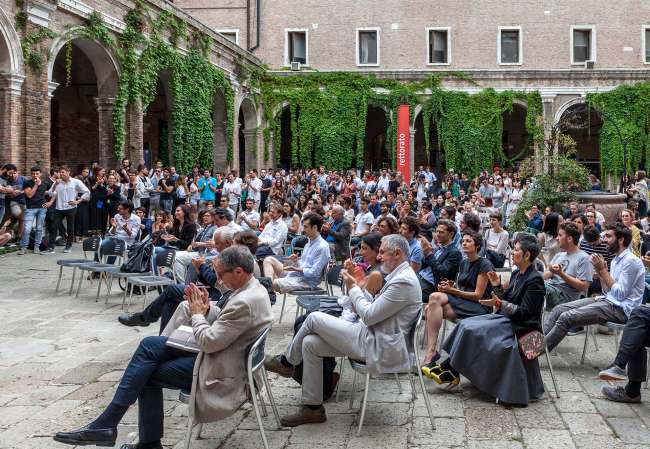 Professors: Alejandro Beals, Loreto Lyon (Beals Lyon Arquitectos)

Assistants: Stefano Tornieri, Massimo Triches, Valentina Tridello

Students: Alexa Amanti, Kodjo Donatien Amon, Busra Balaban, Jacopo Baldelli, Giovanni Bettinelli, Alberto Bovo, Gianmarco Constatini, Chiara D'Arnese, Giorgia Dal Bianco, Matilde De Vecchi, Francesca Di Bussolo, Beatrice Didonè, Esranur Duman, Ettore Focaccia, Sara Fornasier, Pietro Fortugno, Alessandro Gava, Nicoló Genovese, Johanna Goebel, Gabriela Gomez Ortega, Claudia Lazzari, Jacopo Longo, Giulia Elisabeth Malley, Giada Marelli, Giorgia Mason, Eleonora Mazzocchin, Hana Medeghini, Giovanna Medeiros Zavaroni, Elena Melchiori, Vittoria Merighi, Anna Mocellini, Riccardo Modolo, Federica Moretto, Margherita Paggi, Sara Paneghel, Giulia Parisotto, Julia Pela Meneghel, Anna Penso, Caterina Peron, Giulia Piva, Nicola Puppin, Elena Rigato, Sabrina Righi, Noemi Rigobello, Rime Samiri, Fabio Francesco Romano, Andrea Russo, Giorgia Sacilotto, Greta Sadushi, Maria Concetta Savignano, Sofia Scandola, Marco Schito, Massimo Silvestri, Giulia Francesca Simonetto, Giorgia Soini, Luca Soliman, Davide Sorato, Marisa Spieker, Andrea Stevanato, Maddalena Stoppato, Susan Traverso, Giorgio Trivellin, Marco Turcato, Damiano Urbani, Vittoria Vascellari Dal Fiol, Eleonora Vinco, Johanna Weber, Michele Zamattio